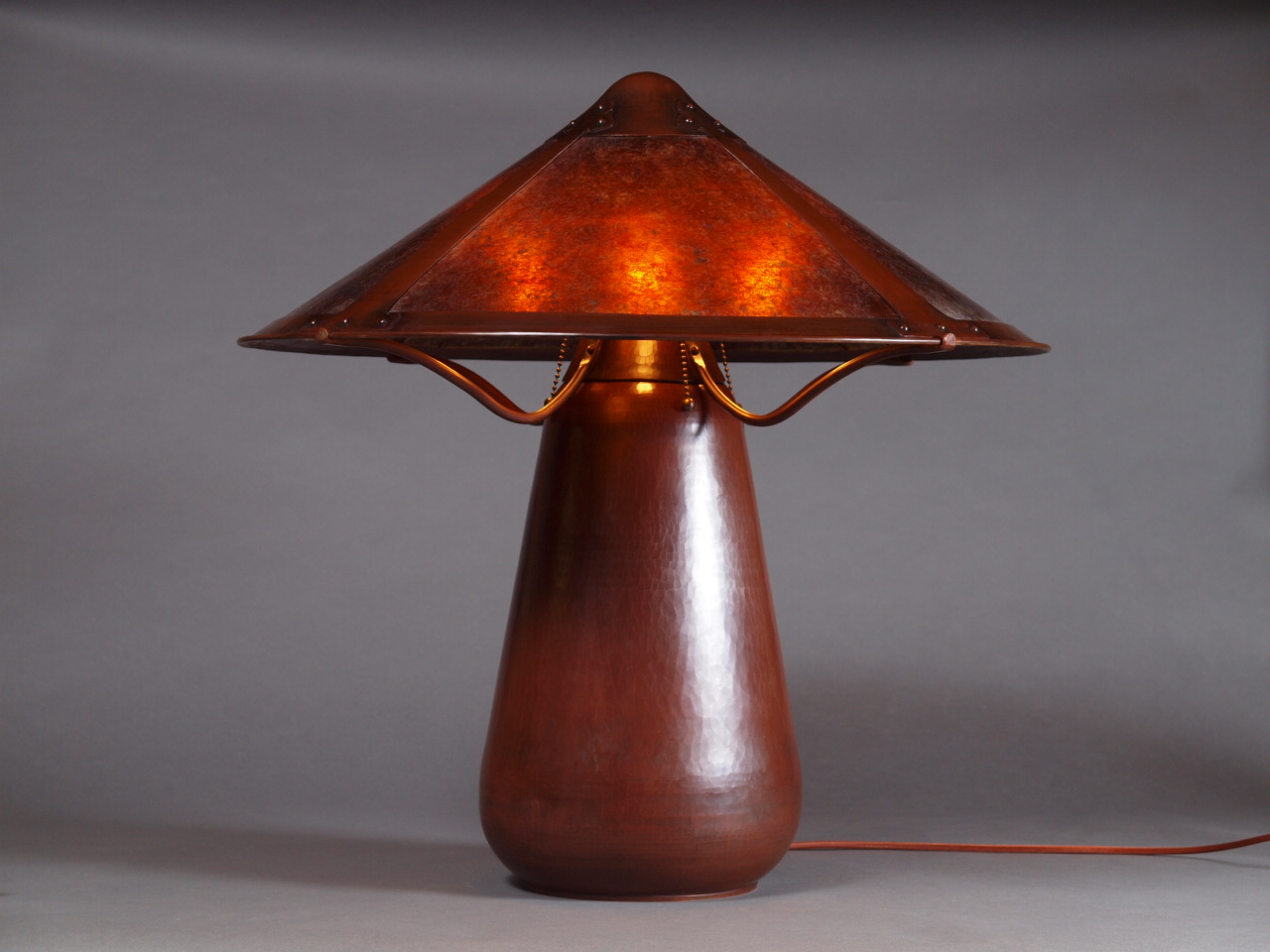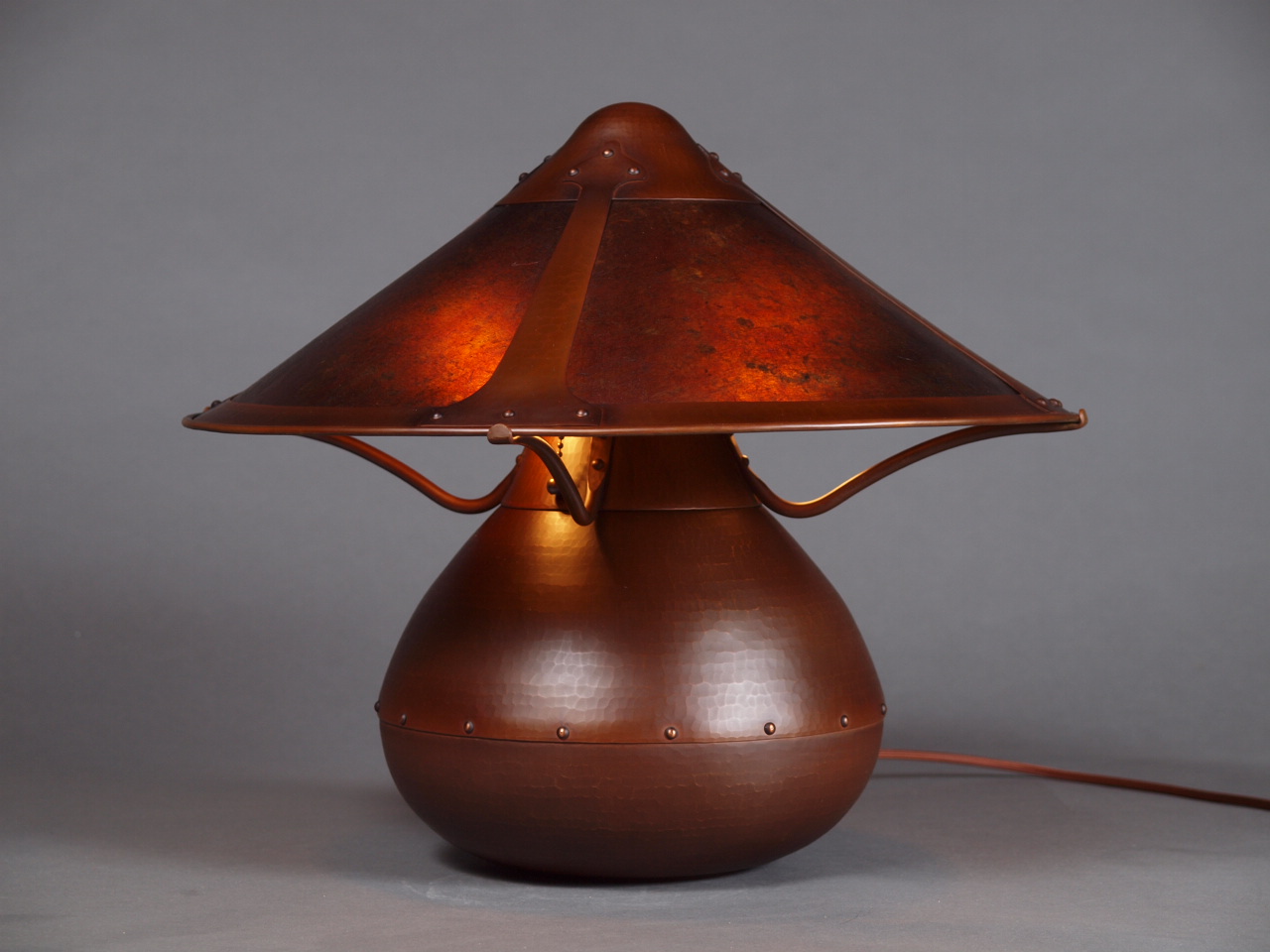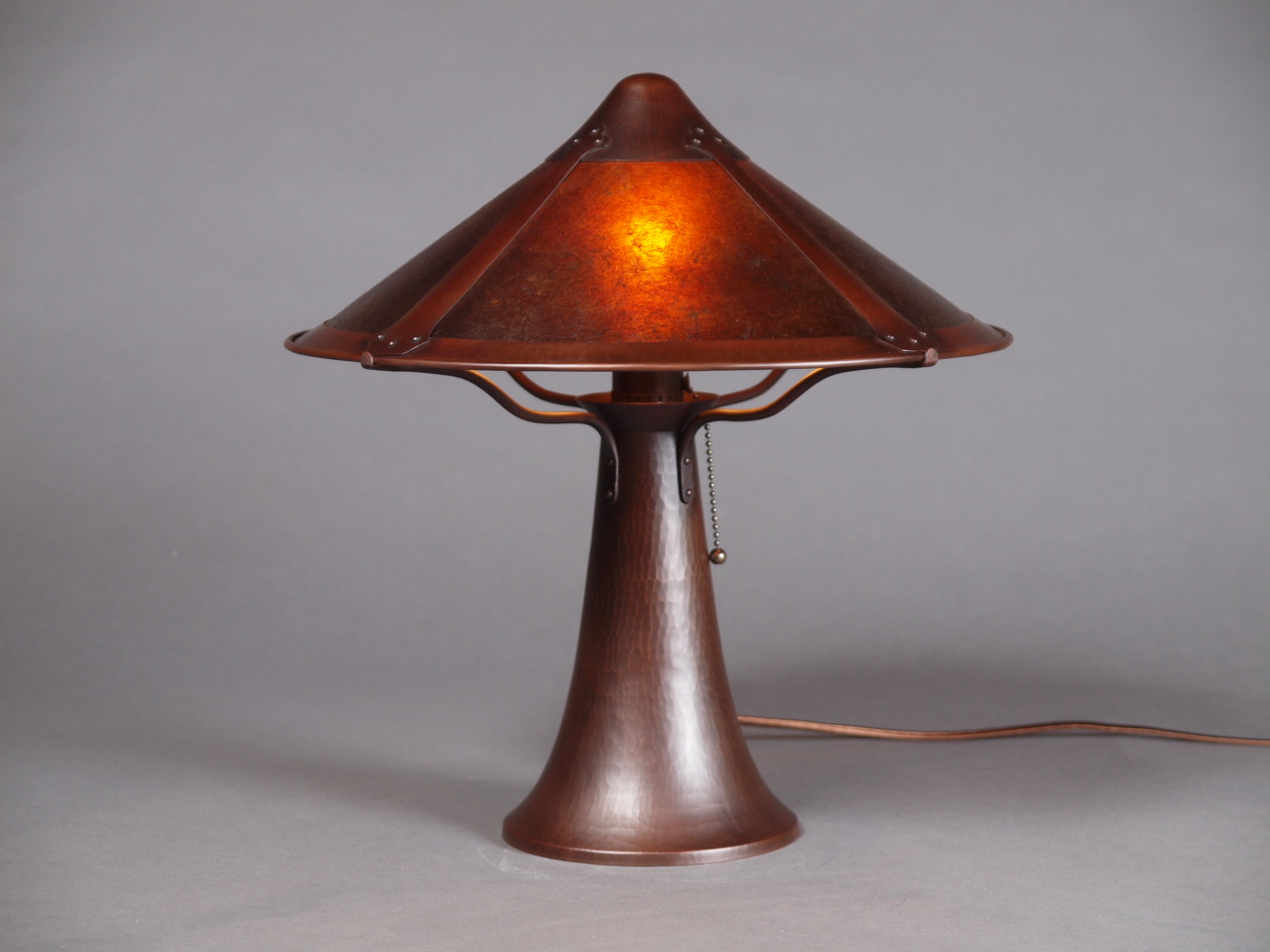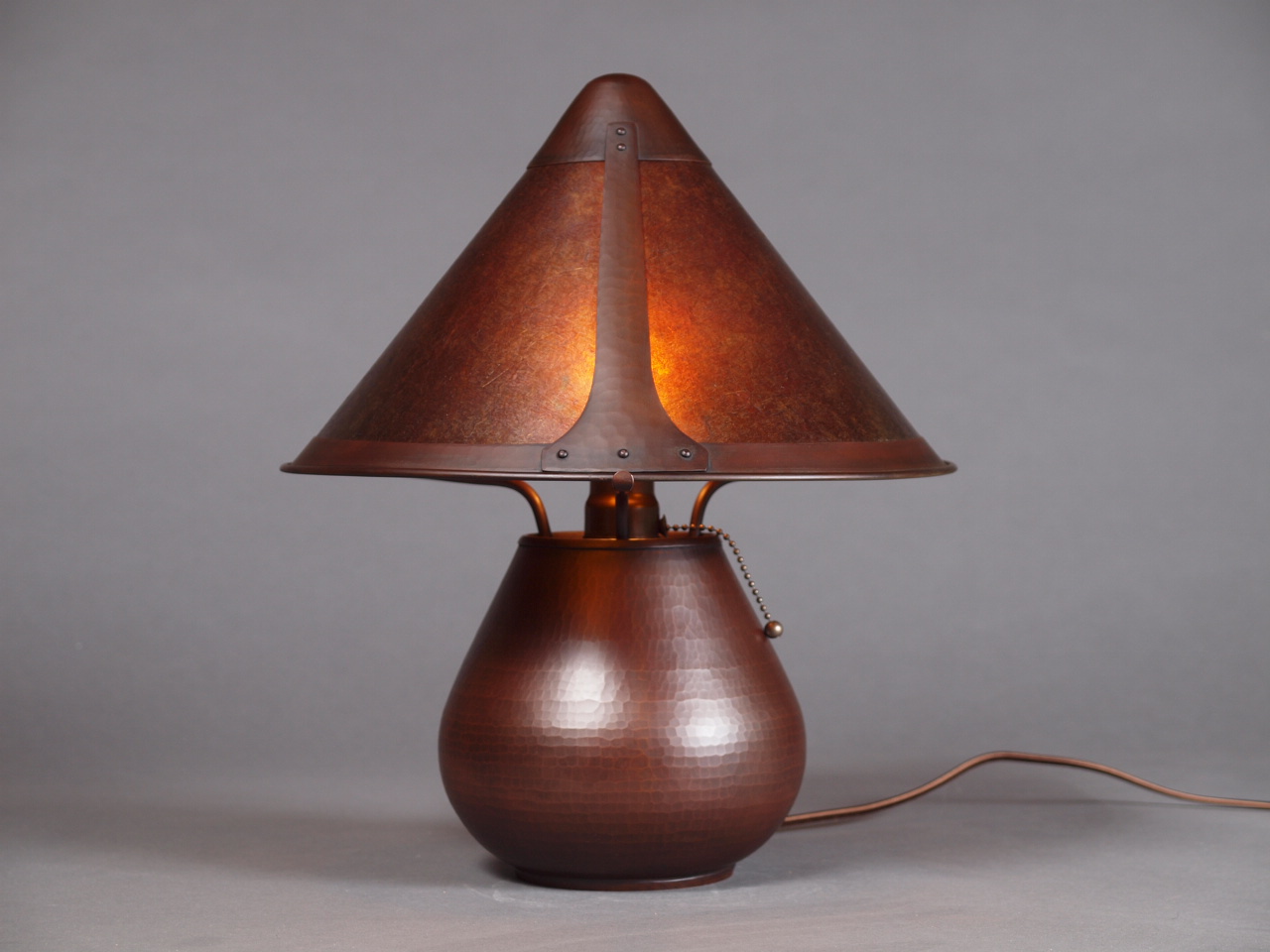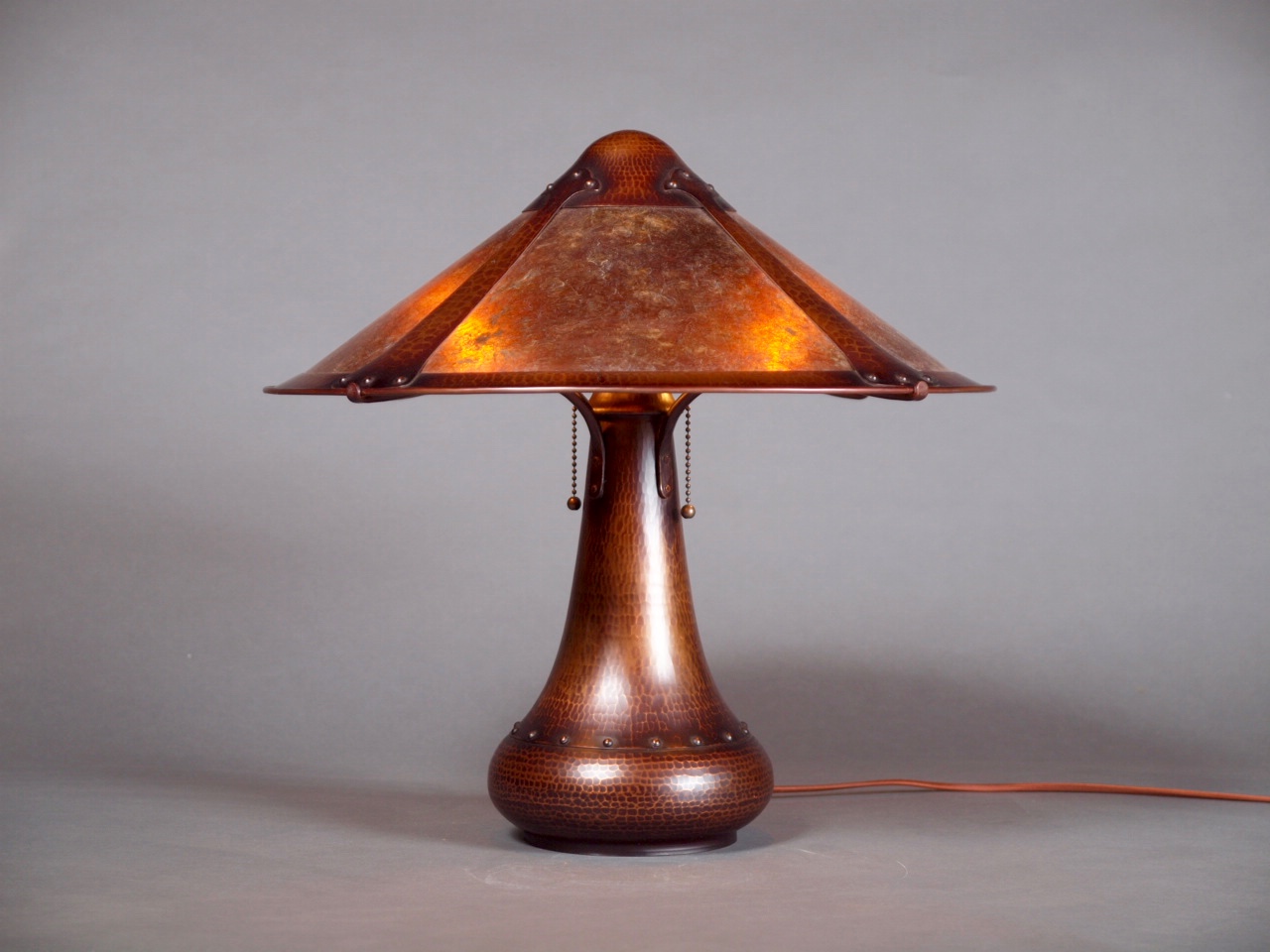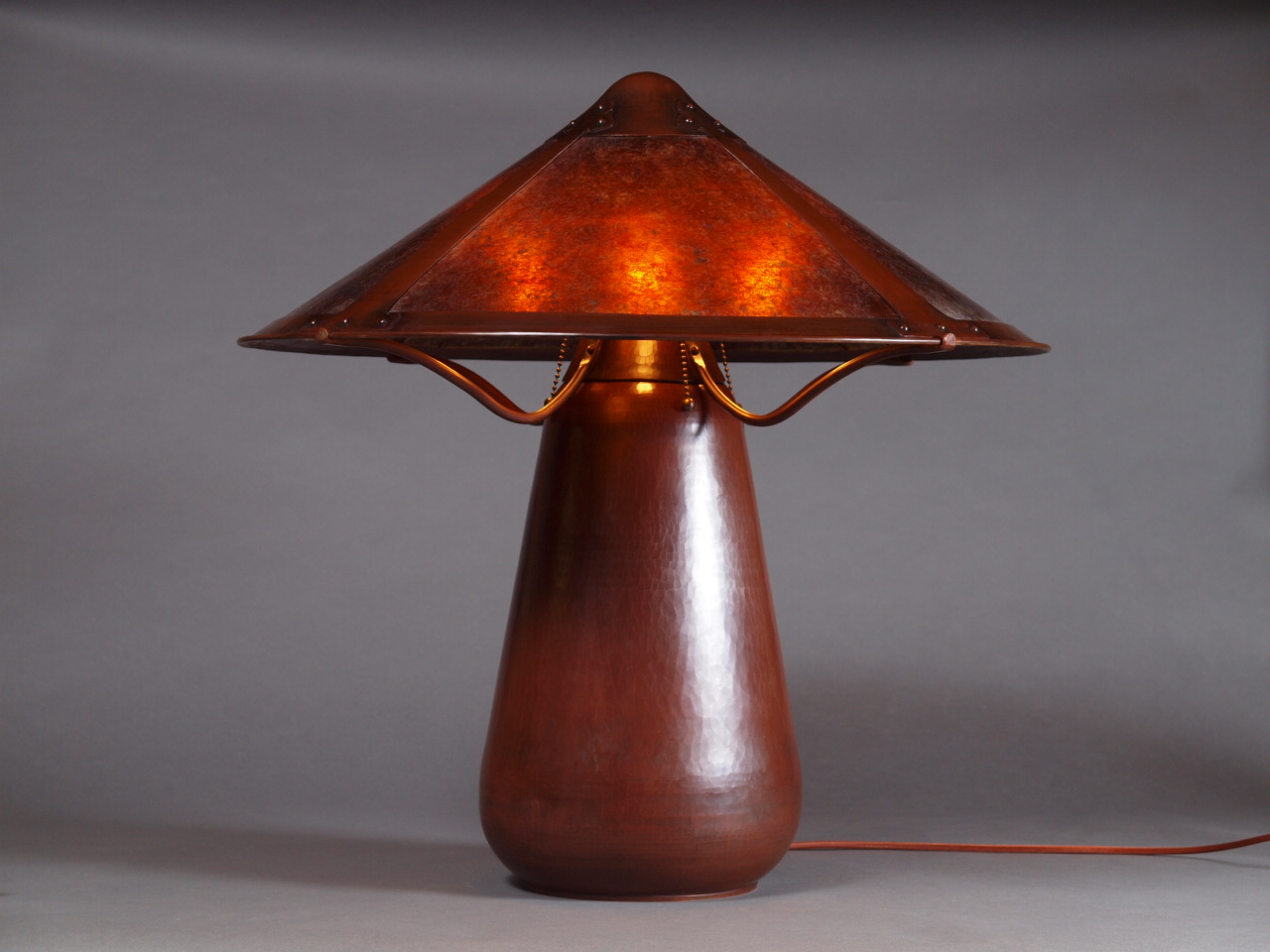 Bullet Lamp
An iconic early Dirk Van Erp design. Four sockets. 23" diameter, 24"tall.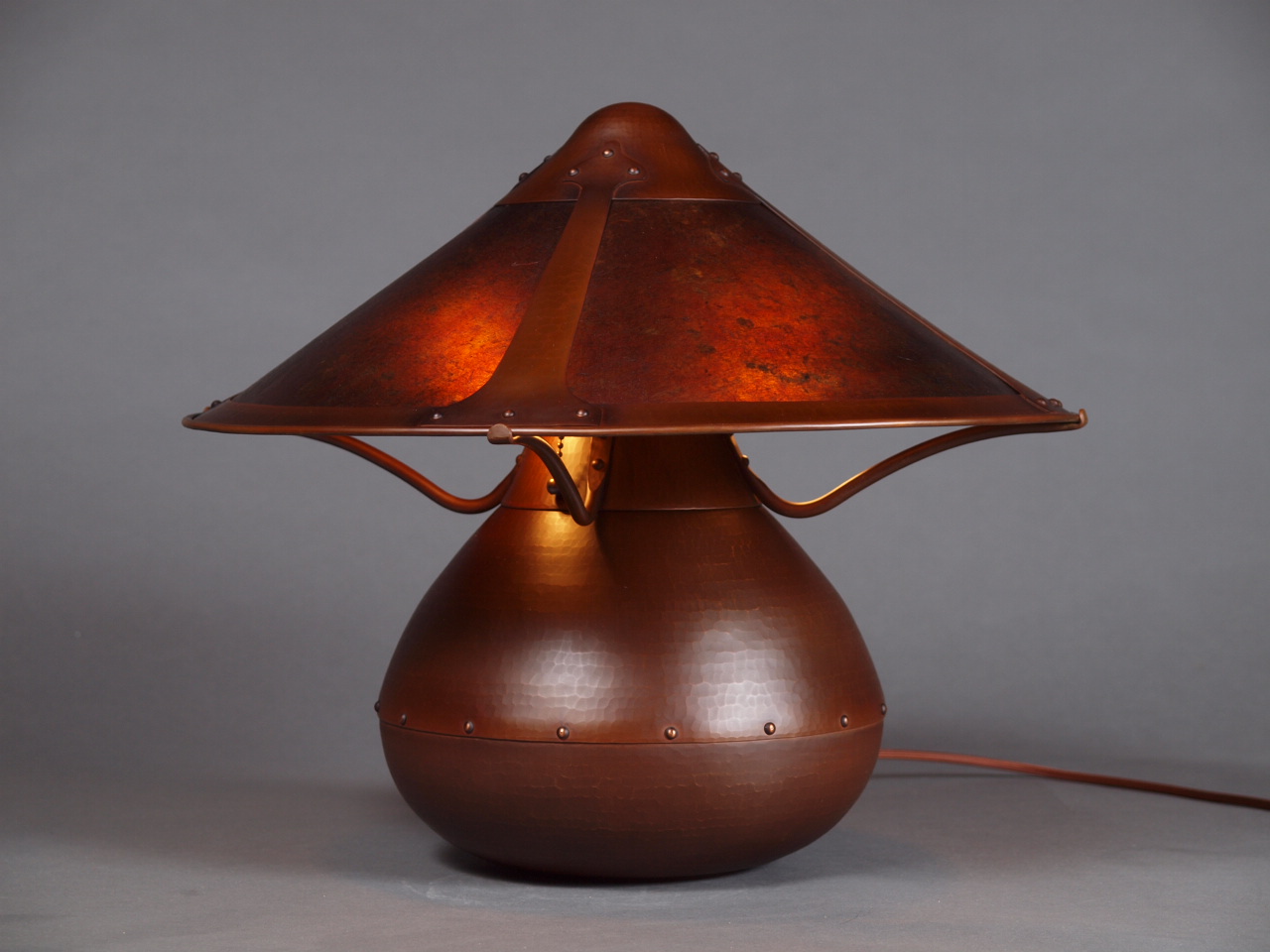 Gourd Lamp
Dirk van Erp gourd lamp. Accented by a band of rivets around the base. Two sockets. 18" diameter, 16" tall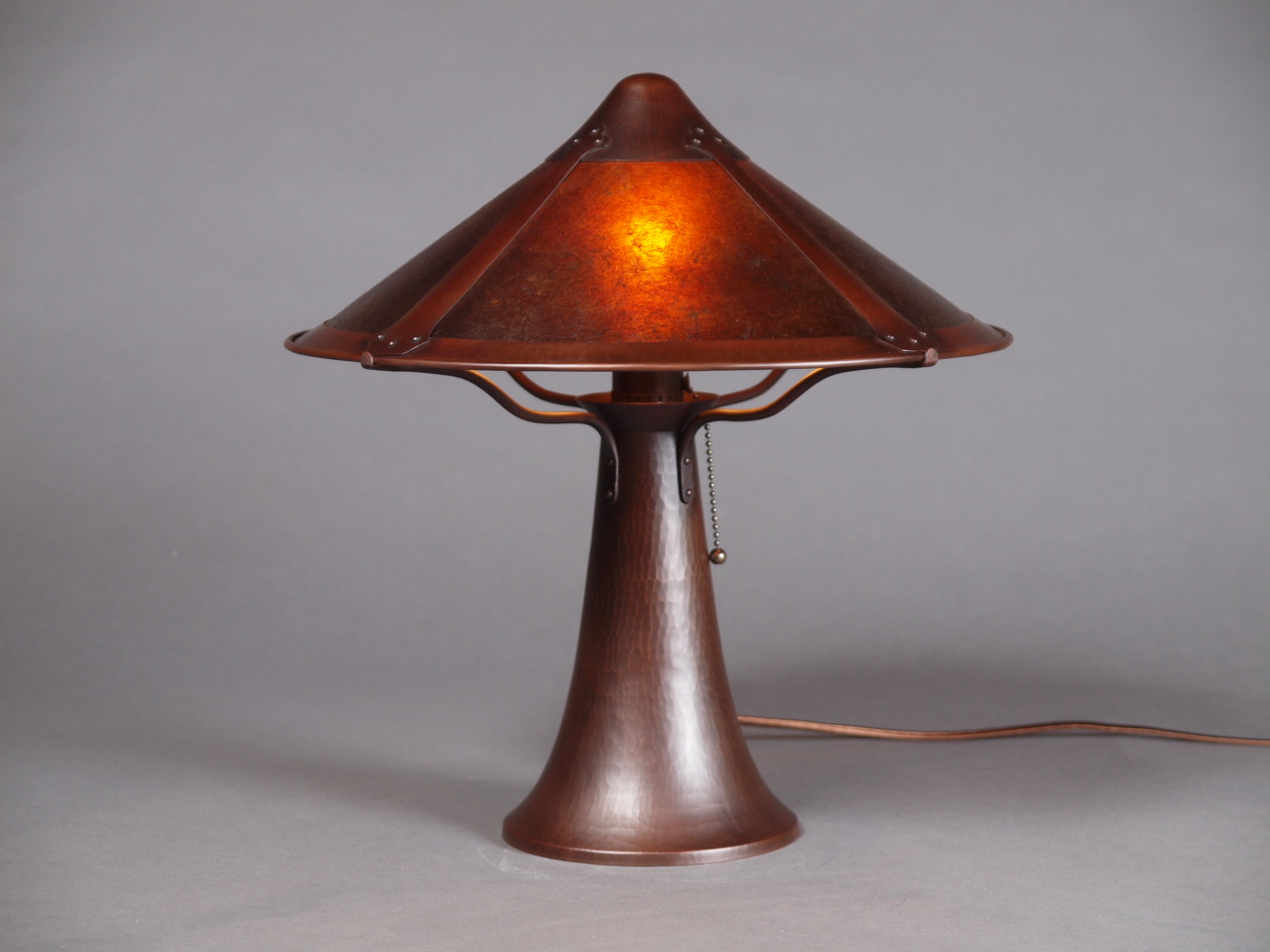 Trumpet Lamp
An interpretation of Van Erp's original design. Single socket. 15" diameter, 16" tall.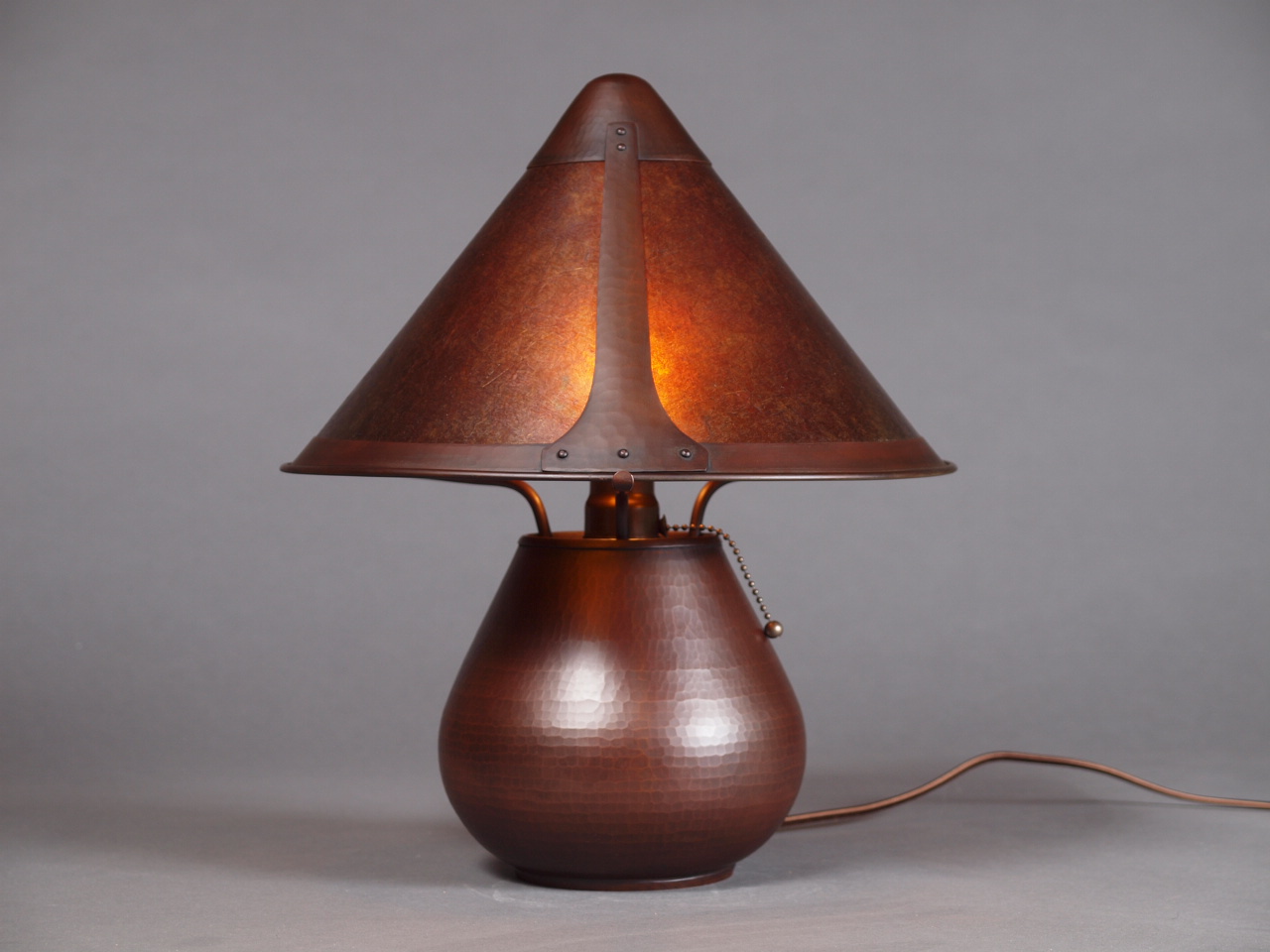 Bean Pot Lamp
Ideal for accent lighting. Single socket. 13" diameter 14" tall.
Large Gourd Lamp
An exact reproduction of an original Dirk Van Erp. Four Sockets. 20" diameter, 18" tall.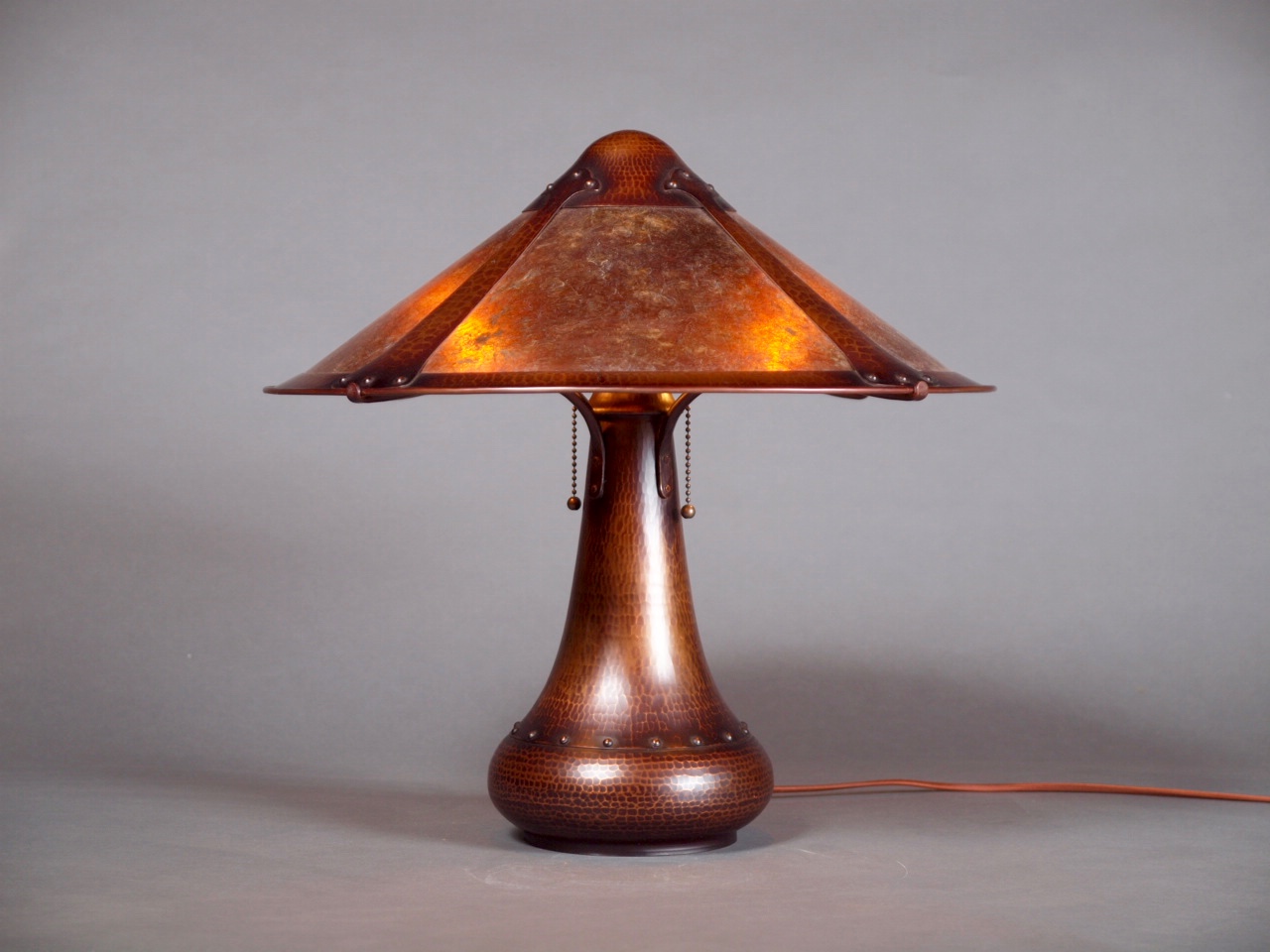 Onion Lamp
Two sockets 18" in diameter by 18" tall